15 Feb

Welcome to our new Environment Officer!

We are delighted to announce the arrival of Terence Mahoune, as the Environment Officer for Denis Private Island. His love for nature has driven him to pursue a career in nature conservation and he is now keen to share his knowledge and services on Denis Private Island together with Green Islands Foundation.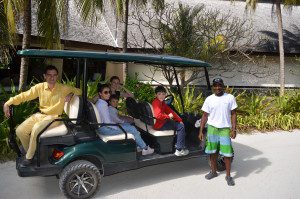 Terence had previously worked on various research and monitoring projects on Aldabra Atoll, one of the UNESCO World Heritage Sites, and over the years has gained many skills. He embarks on this new position with great enthusiasm and willingness to carry on with the amazing work that is already being done here. The self-sustainability and ecotourism achievements of Denis Private Island is inspiring and certainly a recognised leader in the Seychelles.